This toilet was conceived to provide people with the option of having a beautiful composting toilet system that is truly down to the basics, and is very effective as an onsite solution.
The Boobooloo has the look and feel of a toilet that is at home in any situation.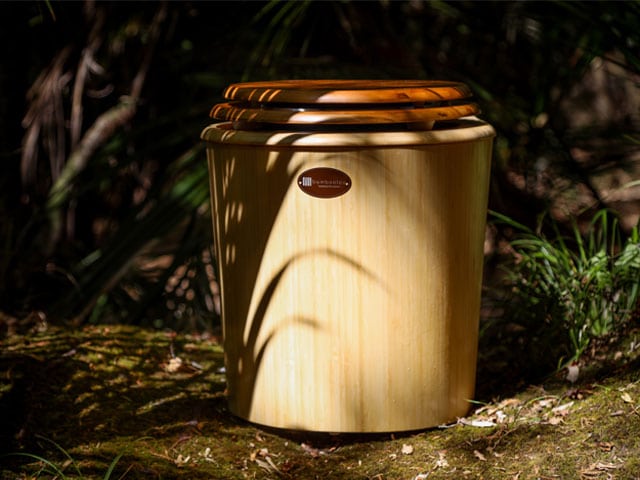 Bambooloo 
CLASSIC
---
Bambooloo CLASSIC
The Classic offers a distinct classical style of toilet furniture with a dark toilet seat and lighter base the Bambooloo Classic is so very pleasing on the eyes.
The Bambooloo toilet package has what you need to start
This package includes everything that you need to get started with your Bambooloo, including a 20-litre bucket with screw-on lid, composting toilet bags and a block of coco peat cover material.
A full instruction manual is also included.
Unit Dimensions:
Height: 455mm Length: 568mm Width: 398mm